PAJ has programmed the EASY Finder to avoid long adjustments. Charge the battery, insert the SIM card after PIN deactivation and you are ready to use the tracking function. This version of the Finder specializes in its basic function: localize and track items as easy as possible. To ensure easy use, we recommend a SIM card from E-Plus/O2 (standard size). We recommend prepaid SIM cards.
Highlights of the EASY Finder
Easy installation and tracking
Small, light, and unsuspicious
Flexibly usable – car extension possible
Voice transfer
Your advantages with the EASY Finder
The EASY FINDER can be used in almost any location. It protects whatever you love: a person, a pet, your handbag, a car, or the luxury yacht. The FINDER allows the finding of your loved ones and your items in a few steps. How easy and quickly you can find your things with the EASY Finder is shown in the figure below.
The FINDER is versatile product and can help you a lot.
FUNCTIONS OF THE EASY FINDER
Location sharing via call or SMS
The EASY Finder by PAJ works quickly and easy
Insert SIM card
Authorize your telephone number
Send SMS for location check to the EASY Finder or call the EASY Finder directly
The GPS sender will reply with the respective coordinates
Microphone
Put the FINDER via SMS into the monitor mode and call it. The EASY Finder accepts the call silently. The direct surrounding and words spoken directly into the EASY Finder will be heard clearly.
PAJ EASY Finder
Two 3,7V 1000mAH Li-ion
Charger and wall plug
Charging case
Manual
Pocket with mount for water protection
Second lid with magnets
NOTE: The EASY Finder works with a regular SIM card in standard size, which is not part of the delivery. This SIM card must be activated and precharged. Also, the PIN code must be deactivated. After the purchase, no further costs will be incurred by PAJ. You can simply add a SIM card to your order.
Find useful ways to use your EASY Finder. You do not need to restrain when using it, because one area of use does not limit another. Maybe yours is among them, too.
WHY WOULD YOU BUY AT PAJ?
Free, comprehensive and competent advice, before and after the purchase
German manufacturer
German manual
Individual hardware
Individual software
Individual accessories
No risk – you have a 30 day right of cancellation and a 2-year warranty
Quick delivery
All articles we offer are in stock and will be shipped the same day after the order is received. We always try to send the parcels out as early as possible. We send via DHL, so the parcel arrives at the customer's location after 1-2 work days on average. Photo: © drubig-photo – Fotolia
Secure payment
You can make your payment via pre-payment or PayPal. If you choose PayPal as your mode of payment you also have the possibility to make your purchase via credit card. We promise: as soon as we have received your payment, we will send the order out.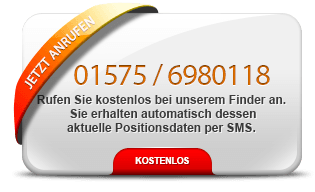 We are not afraid to be compared to other GPS trackers or tracking devices. The Finder by PAJ is the best. Be it battery life, delivery or service. Compare yourself. Test our product for free and let us convince you of its various functions.
© Copyright 2017 – PAJ UG (haftungsbeschränkt) All Rights Reserved